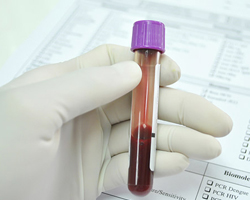 Olive oil and cholesterol
Olive oil decreases the levels of total cholesterol, LDL cholesterol and triglycerides in the blood but does not really modify them; in certain cases, it can even increase the level of HDL cholesterol which exercises a protective and antiatherogenic role.
The positive effect of olive oil consumption against the development of cardiovascular diseases was verified by many studies, in primary prevention (by decreasing the risk of developing the disease / its first episode), as well as in secondary prevention (to avoid a recurrence).
The object of some current researches is to demonstrate not only the Mediterranean diet efficiency in coronary episodes prevention, but also and for the first time, the positive influence of olive oil consumption on depressive states especially those associated with the aforementioned episodes.
These results are of great importance given the high incidence of cholesterol deregulation and the high risk it poses for recurrent diseases.